AUTHENTIC PEOPLE DELIVERING CREATIVE SOLUTIONS
You aren't just looking for a hotel management company. You are looking for the right hotel management company to manage your hotel and bring you results that were beyond what was expected. Anaheim, CA-based broughtonHOTELS is the partner you have been looking for.
The company was founded in January 2001 by Larry Broughton. During what proved to be the worst two-and-a-half year period in the hospitality industry since before World War II, Broughton successfully acquired four hotel properties. By 2014, the company had a portfolio of over 20 hotels that it managed. Our success comes from innovation, high service standards, integrity, and a commitment that goes beyond the norm - THINK Green Berets here and you get the idea.
From a guest's initial interaction to the bottom line, we continually exceed our client's expectations by carefully positioning, aggressively marketing and providing the highest standards to guests and patrons. We're extremely proud of our consistent record of combined occupancy and profitability rates above industry average, but it's the continued spirit of benefaction that truly identifies broughtonHOTELS.
Recently, broughtonHOTELS formed Bandera Hospitality to capitalize on the growing needs and opportunities of our clients and to fully utilize the talented group of superstars that comprise our hospitality management company. Bandera specializes in the operation of independent hotels that will ultimately transition into boutique hotels after renovation and repositioning; as well as branded hotels, which make up the vast majority of the marketplace.
We rethought what a management company should be. So naturally, we rethought what the culture of a successful company should be. We want our guests to recall the warm welcome, genuine caring, and feelings that won them over when they stayed at one of our hotels. This starts with putting an emphasis on the people we hire, our team members, and the rich social interactions that they have with our guests that create an exceptional experience.
Our Team Members are at the core what differentiates us from the competition, and also what allows us to create a fiercely loyal customer base. We take pride in the training and development of our people at all levels and disciplines. This shows in the results of our annual work climate surveys. Job satisfaction across the hospitality industry is 80%, but among Broughton properties, it's nearly 86%. And you can see how this translates to guest experience as our results show nearly 89.5% customer satisfaction, outpacing the industry satisfaction index of 88%.
We aren't totally serious, just seriously committed to our team, our mission, and providing exceptional results.
broughtonHOTELS enriches and builds up our team members through our
bH Innsider Podcast
broughtonBUCKS reward program
bH Rockstar program
broughtonCARES program
PB& J Bag Lunch program
We don't just talk about the importance of providing service to the communities we are a part of, we live it. We select the philanthropic organizations we support not only on the organization's merits or needs but also on the personal life experiences of a team member or the organization's ability to make a tangible difference in the lives of those it assists.
Our corporate team participates in PB & J Bag Lunch Day the third Wednesday of every month. We put together hundreds of bag lunches to distribute to charities in Orange County.
Our hotel teams are encouraged to participate in community service via our Helping Hands program. They also donate partially used soap and hotel amenities to Clean to The World. This program helps reduce waste and prevent hygiene-related illnesses around the world.
A few of the organizations we support:
LARRY BROUGHTON
Founder & CEO
Founded company in 2001
Former VP & Partner of Joie de Vivre Hotels
Creative approach to business has been
Featured nationally in articles and on television
Diverse background includes service as a Staff Sergeant in the US Army Green Berets
Has held ownership positions in hotels and restaurants
Board member of BLLA (Boutique & Lifestyle Lodging Association)
Recipient of numerous awards, including Ernst & Young's prestigious Entrepreneur of the Year Award®, National Veteran Owned Business Association named him Vetrepeneur® of the Year, Passkeys Foundation's National Business Leader of Integrity, as well as Coastline Foundation's Visionary of the Year
Regular guest commentator on business & leadership topics on MSNBC, CNN, Travel Channel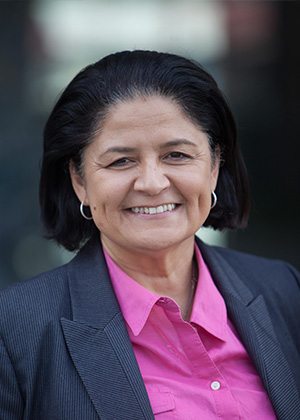 TERI SERRANO
Vice President of People Services
Over 20 years of human resources and risk management experience
Experiences spans from work at Joie de Vivre Hospitality, Century Plaza Hotel & Tower, Carneros Management Company, to St. Regis Monarch Beach Resort & Spa and Casa Del Mar
Received her certificate in Human Resources Management from the University of Phoenix
ROBERT RYCROFT
Chief Financial Officer
Over 30 years experience, with 17 as a Controller
Background includes positions as Controller for Princess Hotels International, VP of Finance for Shadowrock Development Corporation
His ability to communicate with owners and corporate officers has been instrumental in his career
AMANDA HURLEY
Corporate Director of Marketing
Oversees and strategizes digital marketing across all hotel partnerships
Previously the Creative Director for a Southern California marketing agency where she worked with designers, copywriters, sales teams and marketers to create a vision for digital marketing efforts
Began her marketing career in hospitality for the Ayres Hotels of Southern California as a Social Media Coordinator
JON HICKS
Corporate Director of Revenue Optimization
Works directly with hotels to forecast, price and optimize revenue strategies
Previously held title of Area Revenue Manager with Luxury Hotels and Resorts
Managed revenues for boutique properties to branded hotels
Graduate of Hilton's Revenue Management University and IHG's Revenue Academy, and is certified in Hospitality Business Management
JUSTIN CONNER
Accounting Manager/Transitions Manager
 Started career as a night auditor and worked his way up to General Manager
Extensive experience with property management and central reservation systems
His analytical, common sense approach to business has been critical to his success in the Accounting department
ANN TRUONG
Accounting Manager
Began career at Joie de Vivre Hospitality, working Front Desk before being promoted to Accounting
Was part of accounting team that opened the Shorebreak Hotel
Interfaces with CFO, General Managers, and accounting department heads
CAESAR LANCETA
Vice President of Operations
 Over 20 years experience, with an emphasis on sales, revenue optimization and operations
Previously with First Hospitality Group as Regional Director of Operations, overseeing 14 hotels
With NVN Hotels, worked in several capacities ranging from Vice President of Sales & Revenue Management to Vice President of Operations
Focused on top and bottom line results, while delivering outstanding guest and team member satisfaction
CHRIS HUBER
Regional Manager
Over 25 years of hospitality experience focusing on overseeing operations and strategic growth
Hands-on approach to management allows him to teach, learn from his team as well as his guests
Oversaw reopening of flagship La Quinta Inn & Suites in downtown New Orleans after Hurricane Katrina
Most recently with Ambridge Hospitality as an Area Manager and Taskforce Manager
CHRIS PINEDA
Manager of Creative Services
Prior to broughtonHOTELS, worked primarily at advertising agencies, first as a Production Artist then as a Graphic Designer
Designs all print material for home office as well as properties, as well as assisting in other marketing needs including email blasts, web ads, print
advertising, and presentations
Graduated from the Academy of Art College in 2001 with a Bachelor of Fine Art degree in Computer Arts
CINDY DUNN
Regional Revenue Manager
Over 10 years experience in the hospitality industry, primarily in revenue management and hotel operations
Has experience with on-site consulting for a global revenue management and technology company
Background in engineering and statistics
HSMAI Certified Revenue Management Executive
CUSTOMIZED HOTEL MANAGEMENT SOLUTIONS FOR PROPERTY OWNERS
No matter where your property is, what condition it is in, or the challenges that may exist, the team at Broughton Hotels is there to help you. We have helped owners achieve their Revenue per Available Room (RevPAR) goals, generate exceptional Net Operating Income (NOI), reduce operating costs by leveraging our purchasing programs and much more. Ultimately our goals align with yours to provide you the best possible financial return.
Our solutions can be a full service end to end solution, or something more customized for your immediate needs. Our team will work with you to deliver the best options for your business. Below is a list of the services we offer. If you don't see something specific, please speak with a member of our our Business  Development team.
LEARN HOW WE CAN HELP YOU
Sales & Marketing
Product Development and Positioning
Marketing Plan Development
Public Relations
Sales Calls & Representation
Sales Training and Procedures
Reservations Training
Website Development & Optimization
Graphic Design
Print Ad and Collateral Design & Layout
Design and Execution of Email Blast Campaigns
Operations
Turnaround Situations
Owner Operation Reporting
On-property Supervision
Rooms Management
Food & Beverage Management
Implement Guest/Patron Satisfaction Surveys
Secret Shopper & Reservations Test Call Programs
Human Resources
Accounting
Monthly Financial Reporting
Cash Flow Statements
Forecasting
Budgeting
Automated Payroll and Administration
Revenue Management
Property Management System (PMS) and Integrated Central Reservations System (CRS) Platform
Revenue Systems Audit & Clean Up
Pricing Strategy
Global Distribution Systems (GDS) inclusion & beneficial pricing
Alternative Distribution Systems (ADS) inclusion & beneficial pricing
Group Sales Optimization & Meetings
Hotel Revenue Optimization & Meetings
Pricing and RFP Support
Revenue Forecasting
NEW DEVELOPMENT / REPOSITIONING
Market Analysis
Planning & Research
Restorations and Enhancement of Property Value
Design Consulting
Purchasing Furniture, Fixtures, & Equipment Installation
Pre-Opening Marketing
Personnel Selection & Training
broughtonHOTELS TRANSITION PROCESS
APPROVED OPERATOR
MARRIOTT | IHG | HYATT | BEST WESTERN | CHOICE
TEAM EXPERIENCE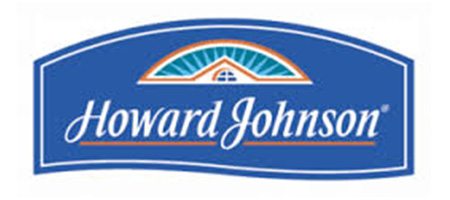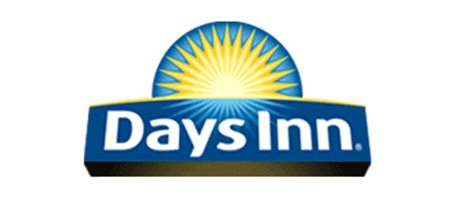 for more information, contact Tim Smith,
Vice President of Operations & Development


714.677.2724 | tim@broughtonHOTELS.com