AUTHENTIC PEOPLE DELIVERING CREATIVE SOLUTIONS
You aren't just looking for a hotel management company. You are looking for the right hotel management company to manage your hotel and bring you results that were beyond what was expected. Anaheim, CA-based broughtonHOTELS is the partner you have been looking for.
The company was founded in January 2001 by Larry Broughton. During what proved to be the worst two-and-a-half year period in the hospitality industry since before World War II, Broughton successfully acquired four hotel properties. By 2014, the company had a portfolio of over 20 hotels that it managed. Our success comes from innovation, high service standards, integrity, and a commitment that goes beyond the norm - THINK Green Berets here and you get the idea.
From a guest's initial interaction to the bottom line, we continually exceed our client's expectations by carefully positioning, aggressively marketing and providing the highest standards to guests and patrons. We're extremely proud of our consistent record of combined occupancy and profitability rates above industry average, but it's the continued spirit of benefaction that truly identifies broughtonHOTELS.
Recently, broughtonHOTELS formed Bandera Hospitality to capitalize on the growing needs and opportunities of our clients and to fully utilize the talented group of superstars that comprise our hospitality management company. Bandera specializes in the operation of independent hotels that will ultimately transition into boutique hotels after renovation and repositioning; as well as branded hotels, which make up the vast majority of the marketplace.
We rethought what a management company should be. So naturally, we rethought what the culture of a successful company should be. We want our guests to recall the warm welcome, genuine caring, and feelings that won them over when they stayed at one of our hotels. This starts with putting an emphasis on the people we hire, our team members, and the rich social interactions that they have with our guests that create an exceptional experience.
Our Team Members are at the core what differentiates us from the competition, and also what allows us to create a fiercely loyal customer base. We take pride in the training and development of our people at all levels and disciplines. This shows in the results of our annual work climate surveys. Job satisfaction across the hospitality industry is 80%, but among Broughton properties, it's nearly 86%. And you can see how this translates to guest experience as our results show nearly 89.5% customer satisfaction, outpacing the industry satisfaction index of 88%.
We aren't totally serious, just seriously committed to our team, our mission, and providing exceptional results.
broughtonHOTELS enriches and builds up our team members through our
bH Innsider Podcast
broughtonBUCKS reward program
bH Rockstar program
broughtonCARES program
PB& J Bag Lunch program
We don't just talk about the importance of providing service to the communities we are a part of, we live it. We select the philanthropic organizations we support not only on the organization's merits or needs but also on the personal life experiences of a team member or the organization's ability to make a tangible difference in the lives of those it assists.
Our corporate team participates in PB & J Bag Lunch Day the third Wednesday of every month. We put together hundreds of bag lunches to distribute to charities in Orange County.
Our hotel teams are encouraged to participate in community service via our Helping Hands program. They also donate partially used soap and hotel amenities to Clean to The World. This program helps reduce waste and prevent hygiene-related illnesses around the world.
A few of the organizations we support:
LARRY BROUGHTON
Founder & CEO
Founded company in 2001
Former VP & Partner of Joie de Vivre Hotels
Creative approach to business has been
Featured nationally in articles and on television
Diverse background includes service as a Staff Sergeant in the US Army Green Berets
Has held ownership positions in hotels and restaurants
Board member of BLLA (Boutique & Lifestyle Lodging Association)
Recipient of numerous awards, including Ernst & Young's prestigious Entrepreneur of the Year Award®, National Veteran Owned Business Association named him Vetrepeneur® of the Year, Passkeys Foundation's National Business Leader of Integrity, as well as Coastline Foundation's Visionary of the Year
Regular guest commentator on business & leadership topics on MSNBC, CNN, Travel Channel
---
Kolbe A: 5 2 9 3
CliftonStrengths: Strategic, Maximizer, Futuristic, Achiever, Relator
MELISSA PAPKE
Office Manager and Executive Assistant to Larry Broughton
Over 30 years experience of office management and supporting CEOs
Acquired her guest service skills during a total of 9 years with Disney
Supports and assists the Home Office Team in all capacities
---
Kolbe A: 7 7 5 2
CliftonStrengths: Strategic, Input, Achiever, Learner, Empathy
GERALD GRIFFIN JR, CRME
Corporate Director of Revenue Optimization
Specialize in re-positioning/re-branding hotels, digital marketing, rate optimization, and forecast accuracy
VP of Programming for HSMAI Los Angeles
Directs and facilitates top-line revenues for limited to full-service size boutique properties and 3rd party managed branded hotels in various markets
Hotel Revenue Management Certified from Cornell University
---
Kolbe A: 7 6 2 4
CliftonStrengths: Input, Learner, Restorative, Intellection, Significance
JUSTIN CONNER
Accounting Manager/Transitions Manager
Started career as a night auditor and worked his way up to General Manager
Extensive experience with property management and central reservation systems
His analytical, common sense approach to business has been critical to his success in the Accounting department
---
Kolbe A: 8 7 1 5
CliftonStrengths: Achiever, Harmony, Learner, Analytical, Consistency
ANN TRUONG
Accounting Manager
Began career at Joie de Vivre Hospitality, working Front Desk before being promoted to Accounting
Was part of accounting team that opened the Shorebreak Hotel
Interfaces with CFO, General Managers, and accounting department heads
---
Kolbe A: 6 7 3 5
CliftonStrengths: Includer, Positivity, Achiever, Restorative, Responsibility
CHRIS PINEDA
Manager of Creative Services
Prior to broughtonHOTELS, worked primarily at advertising agencies, first as a Production Artist then as a Graphic Designer
Designs all print material for home office as well as properties, as well as assisting in other marketing needs including email blasts, web ads, print
advertising, and presentations
Graduated from the Academy of Art College in 2001 with a Bachelor of Fine Art degree in Computer Arts
---
Kolbe A: 8 3 6 3
CliftonStrengths: Strategic, Ideation, Futuristic, Learner, Command
CUSTOMIZED HOTEL MANAGEMENT SOLUTIONS FOR PROPERTY OWNERS
No matter where your property is, what condition it is in, or the challenges that may exist, the team at Broughton Hotels is there to help you. We have helped owners achieve their Revenue per Available Room (RevPAR) goals, generate exceptional Net Operating Income (NOI), reduce operating costs by leveraging our purchasing programs and much more. Ultimately our goals align with yours to provide you the best possible financial return.
Our solutions can be a full service end to end solution, or something more customized for your immediate needs. Our team will work with you to deliver the best options for your business. Below is a list of the services we offer. If you don't see something specific, please speak with a member of our our Business Development team.
Sales & Marketing
Product Development and Positioning
Marketing Plan Development
Public Relations
Sales Calls & Representation
Sales Training and Procedures
Reservations Training
Website Development & Optimization
Graphic Design
Print Ad and Collateral Design & Layout
Design and Execution of Email Blast Campaigns
Operations
Turnaround Situations
Owner Operation Reporting
On-property Supervision
Rooms Management
Food & Beverage Management
Implement Guest/Patron Satisfaction Surveys
Secret Shopper & Reservations Test Call Programs
Human Resources
Accounting
Monthly Financial Reporting
Cash Flow Statements
Forecasting
Budgeting
Automated Payroll and Administration
Revenue Management
Property Management System (PMS) and Integrated Central Reservations System (CRS) Platform
Revenue Systems Audit & Clean Up
Pricing Strategy
Global Distribution Systems (GDS) inclusion & beneficial pricing
Alternative Distribution Systems (ADS) inclusion & beneficial pricing
Group Sales Optimization & Meetings
Hotel Revenue Optimization & Meetings
Pricing and RFP Support
Revenue Forecasting
NEW DEVELOPMENT / REPOSITIONING
Market Analysis
Planning & Research
Restorations and Enhancement of Property Value
Design Consulting
Purchasing Furniture, Fixtures, & Equipment Installation
Pre-Opening Marketing
Personnel Selection & Training
broughtonHOTELS TRANSITION PROCESS
APPROVED OPERATOR
MARRIOTT | IHG | HYATT | BEST WESTERN | CHOICE
TEAM EXPERIENCE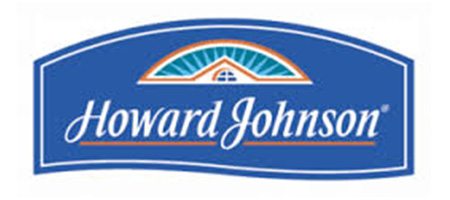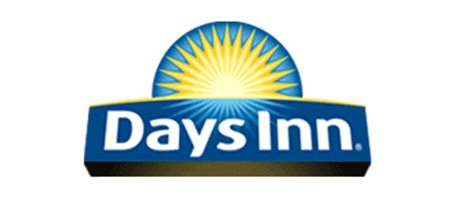 LOS ANGELES LIMITED SERVICE HOTEL
Pre-Broughton 12 month Revenue $1,141,643
Broughton 12 month Revenue $1,931,170
REVENUE % CHANGE YOY 69.2%
Pre-Broughton 12 month ADR $72.35
Broughton 12 month ADR $106.83
ADR % CHANGE YOY 47.7%
Pre-Broughton 12 month Occupancy 65.50 %
Broughton 12 month Occupancy 85.76 %
OCCUPANCY % CHANGE YOY 30.9%
With minimal capital improvements increased total revenue nearly $790K
Established incentive goals for front desk team to upsell and promote our larger rooms.
Focused on previously deferred maintenance projects to enhance property aesthetic and functionality
Partnered with local Broughton property to promote free shuttle to Universal Studios
Capital items purchased include: Wifi Upgrade, Televisions, Linen package. Total cost under $50k.
SERVICE
Pre-Broughton Tripadvisor Score 244 / 348
Broughton 12 month Tripadvisor Score 117 / 348
TRIPADVISOR % CHANGE YOY 52.1%
TEAM MEMBERS
We inherited 16 team members and brought them on board as Broughton Employees.
We put them through a Broughton boot camp where we overhauled their service standards, coached them on the Broughton Standards and Procedures and preached accountability.
Room attendants were coached and trained on proper way to service rooms as well as cleanliness standards.
Vendors were brought in to teach and train about their products and proper way to use them.
Annual Team member satisfaction score of 87%
2016 T12 month Revenue $2,387,651
2017 T12 months Revenue $2,532,941
REVENUE % CHANGE YOY 106.08%
2016 T12 month ADR $163.92
2017 T12 month ADR $168.36
ADR % CHANGE YOY 102.70%
2016 T12 month Occupancy 69.33%
2017 T12 month Occupancy 71.72 %
OCCUPANCY % CHANGE YOY 103.44%
With no capital improvements, the Willows hotel was able to shift market share from high profile competitors by using "boots on the ground" market intelligence, coupled with market experience and aggressively strategizing revenue management.
Established a centralized purchasing process with checks and balances to ensure expense to budget percentages were well within budget.
Assessed vendor/partner expenditures to ensure maximum profitability
Re-trained management teams for more accurate forecasting of expenses to revenue, which carried positively to GOP and NOI
Capitalized on available broughtonHOTELS systems, such as M3, in order to forecast, on a weekly basis, where expenses would land and take advanced strategies in order to be within labor and expense budgets
GUEST SERVICE
Guest service was enhanced with service recovery initiatives
TripAdvisor review responsiveness
Full Guest Service Host training
Enhanced Guest Satisfaction training
SPORTSMEN'S LODGE HOTEL—STUDIO CITY, CA 190 Rooms
PARK JAMES —MENLO PARK, CA 65 Rooms
MAJESTIC HOTEL—CHICAGO, IL 52 Rooms
WILLOWS HOTEL—CHICAGO, IL 55 Rooms
CITY SUITES HOTEL—CHICAGO, IL 45 Rooms
INN AT EAST BEACH—SANTA BARBARA, CA 33 Rooms
BEST WESTERN DE ANZA INN–MONTEREY, CA 43 Rooms
HOTEL SOLARES–SANTA CRUZ, CA 74 Rooms
STUDIO CITY COURT YARD HOTEL, STUDIO CITY, CA 66 Rooms
SPANISH GARDEN INN–SANTA BARBARA, CA 24 Rooms
BROOKDALE LODGE, BROOKDALE, CA 46 Rooms
HENRY HOWARD HOTEL—NEW ORLEANS, LA** 18 Rooms
STREAMLINE HOTEL — DAYTONA BEACH, FLA** 47 Rooms
ACQUA HOTEL—MILL VALLEY, CA** 49 Rooms
MILL VALLEY INN—MILL VALLEY, CA** 25 Rooms
WATERS EDGE HOTEL—TIBURON, CA** 23 Rooms
**Affiliate hotels where broughtonHOTELS offers accounting services and/or sales and marketing support.
"It is my pleasure to recommend Larry Broughton as one of my go-to experts on Travel Channel's hit show Hotel Impossible. His professionalism and charm are appreciated by both the crew and viewers alike. With expertise in various areas of business, his sense of leadership and hospitality shines through in each episode he is involved with and he adds value to the show as a result. I look forward to working with Larry on future television projects and would highly recommend him to others, as well."
Anthony Melchiorri, Creator, Executive Producer & Host
Travel Channel's Hotel Impossible & Five Star Secrets
"Larry is a consummate professional. He is smart, visionary and wise -- wisdom obtained through a track record of success. Larry is the kind of guy you hope one day to get the chance to do business with."
Darren Hardy / Publisher, SUCCESS Magazine
Best-Selling Author of
'The Compound Effect & Living Your Best Year Ever'
TOP 10 REASONS TO HIRE broughtonHOTELS
1 INDUSTRY EXPERIENCE
Each hotel is a living organism and requires an approach to guest service, operations, and sales that celebrates its inherent uniqueness. We have experience with the nation's leading hotel operators, from Joie de Vivre and Kimpton, from Marriott to Hyatt, and many other boutique and independent properties.
2 MEDIA EXPOSURE
We use the power of travel media, and the exposure gained from newspaper, and magazine articles to successfully market hotels. On-going public relations campaigns cost a fraction of print ad campaigns, and often have bigger benefits. Our Team has direct access to 1,500 quality travel writers looking for the next hotel story.
3 REVENUE MANAGEMENT
We leverage modern revenue management strategies, and techniques to generate superior market penetration and growth for our hotels. Our experienced revenue management team is constantly developing strategies to generate top dollar, and positive RevPAR Growth Index for your asset.
4 EXPERT CHANNEL MANAGEMENT
Whether building attractive and efficient hotel websites with quality reservation booking components that maximize internet exposure; insuring proper placement and rate yielding through Online Travel Agencies such as Expedia or Booking.com; or finding premium customers through the GDSs, our hotels leverage booking channels for optimum results.
5 POWER IN CRM
We use customer relationship marketing to heighten awareness of our hotels. Cross-selling our family of hotels has proven to be a highly productive way of reaching travelers interested in a unique hotel experience. We generate highly-convertible, cost-effective campaigns direct mail, and email campaigns utilizing our past customer database numbering in the tens of thousands.
6 TRAVEL AGENT / CONSORTIA EXPOSURE
We have leveraged our experience and portfolio size to: gain access to the industry's leading production reporting tools, provide exposure to thousands of travel agencies and consortia that an independently operated hotel would not have otherwise, and have negotiated deep discounts to participate in the countries leading travel consortium.
7 SUBJECT MATTER EXPERTISE
You will find some of the most savvy, experienced, hands-on hoteliers in the hotel business work for us. Our depth of knowledge is extensive in Sales & Marketing, Operations, Account, and Revenue Management generates unparalleled results, and achieves unmatched guest satisfaction generating the best results for our partners.
8 PURCHASING POWER
We have negotiated national pricing programs for virtually all operating supplies and services associated with operating a hotel or restaurant. Our pricing programs offer discounts for supplies and services on par with those of the industry's largest brands.
9 VALUE
We are a full-service hospitality management company providing oversight and leadership in all facets of hotel management. Keeping these services in-house provides for a more efficient, high quality, and competitive pricing structure.
10 PASSION
We are in love with the hotel business. No other hospitality management company will offer more heart, soul, creativity, expertise, or energy to their hotel projects. Every manager in the organization is passionate about the role they play in increasing the value of the hotel assets in the portfolio.
We've been impressed with their integrity, and from day one they've made a positive impact on morale and operating efficiencies.
Wen-I Chang, Hotel Owner/Developer
We've found Broughton to be an exceptional manager focused on ensuring that our objectives are met through the use of proven strategies executed by a talented team of hospitality experts.
Brian Massie, Hotel Owner in
three broughtonHOTELS
Broughton has brought the expertise and economies of scale to make the Georgian Hotel one of the most profitable small hotels in the country.
Ted Broedlow, Hotel Owner
Through good and bad economic times, Broughton has added value by driving revenues, controlling expenses, and creating a corporate culture that inspires excellence.
Phil Sherburne, Hotel Owner/Developer
Over the last several years it became clear to us that hospitality marketing in the information age is not a job for amateurs. When we hired Broughton we hired marketing and management magicians who stay up to the second in this increasingly complex field. Our bottom line has never looked better.
Scott Smigel, Hotel Owner
Broughton has been professional, diligent and efficient when imparting their commercial, marketing and management knowledge to our hotels. Their leadership style has been a positive influence on staff morale, which is essential in a people industry.
Marc Aron, Hotel Owner in
three broughtonHOTELS
Larry his team at broughtonHOTELS bring new options to our hotel owner and lender clients with their unique ability to operate independent and boutique hotels as well as branded ones. Everything a hotel owner would want -- lean, mean, effective.
Jim Butler, Partner & Chair of Global Hospitality
Group® for Jeffer Mangels Butler & Mitchell LLP
I had the pleasure and honor of working with Larry on a number of challenging and exciting hotel acquisitions. Larry combines a passion for the hospitality business with a clear understanding of what is possible -- his passion fuels, but does not overcome, his common sense. I look forward to working with him again, and I recommend him strongly.
Robert E. Braun, Partner at
Jeffer Mangels Butler & Mitchell LLP
OUR AWARDS INCLUDE:
Ernst & Young's Entrepreneur of the Year
Passkeys Foundation's National Business Leader of Integrity
Coastline Foundation's Visionary of the Year
NaVOBA's Vetrepreneur® of the Year
Entrepreneur Magazine's Hot 500
Top 100 Management Companies - Multiple Years
Zagat - US Top Luxury Hotel
Trip Advisor Travelers' Choice Awards - Multiple Hotels
HSMAI LA Chapter, "Best of the Best" Hotel Management Company of the Year 2018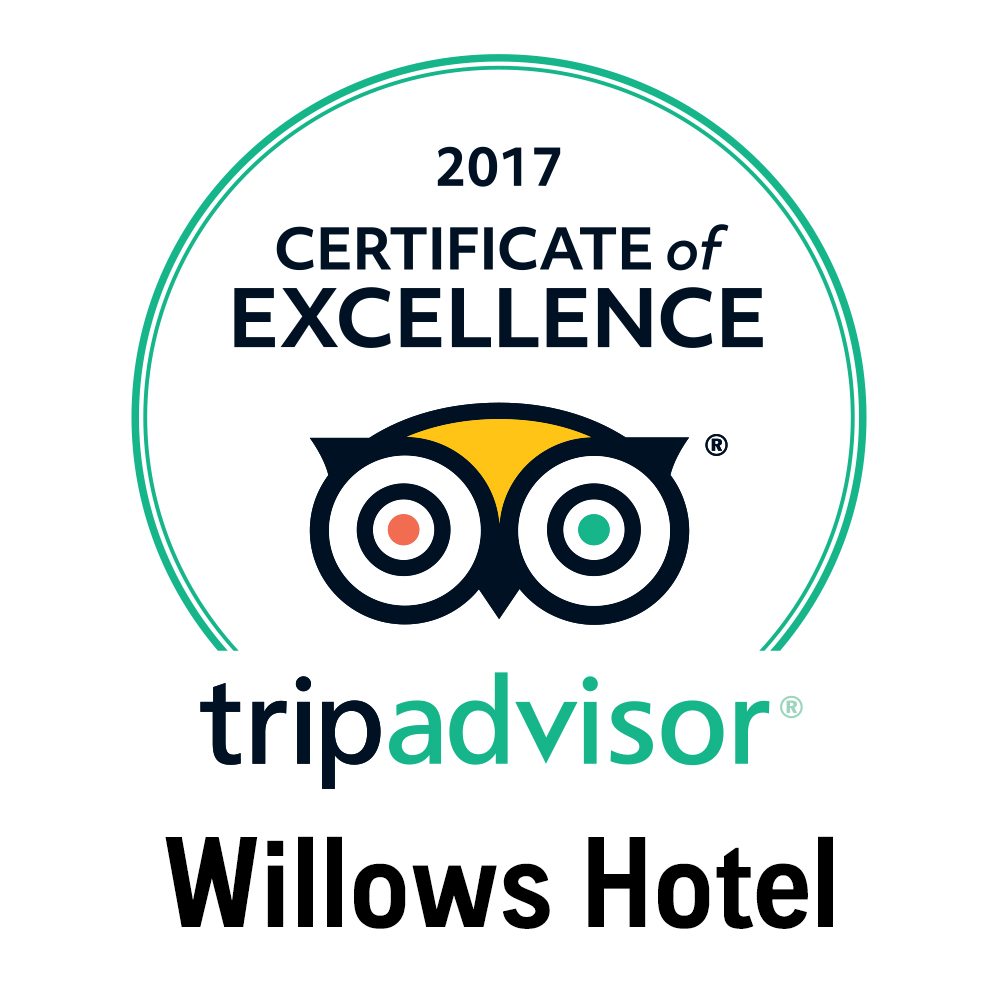 INN AT EAST BEACH
Someone like me who travels for about 2-3 months in a year, I find most the hotels of a certain standard give almost the same experience. And most the time difference between good and a great stay is the service that you get. This hotel most definitely wins your heart with the service.
- User "93pgm" on Tripadvisor
SPORTSMEN'S LODGE
Great location, access and remodel. Feels like a getaway with the right mix of old school charm, yet quaint and modern amenities without having to be at a huge hotel.
- User "Tryin2havefun" on Tripadvisor
STUDIO CITY COURT YARD HOTEL
The staff are always helpful and always willing to do what they can to help out. I couldn't recommend this hotel enough, and have also recommended it to friends
of ours as a great place to stay.
- User "davidblake219" on Tripadvisor
MAJESTIC HOTEL
Great breakfast and comfy lobby room with fireplace to relax in at night. Mona at front desk excellent helper with all our needs! Second time staying here and we have made our reservations for next time!
- User "cookmaryellen" on Tripadvisor
CITY SUITES CHICAGO
Basanta greeted us at the front desk and proved to be the consummate host.
Welcoming, friendly, courteous, and helpful. The hotel is very well located and comfortable. Good value.
-User "sdavidson14" on Tripadvisor